United States Weather Extremes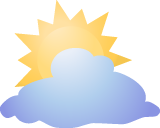 Coldest
Coldest Spot: -80 °F (-62 °C) at Prospect Creek Camp, Alaska on January 23, 1971.
Coldest PlacesChilliest CitiesRecord City TemperaturesCoolest Cities in SummerColdest Cities in WinterColdest StatesLowest Alaska TemperaturesColdest Temperatures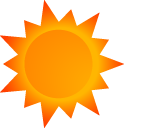 Hottest
Hottest Place: 134 °F (56.7 °C) at Greenland Ranch in Death Valley, California on July 10, 1913.
Hottest SpotsWarmest CitiesRecord City TemperaturesHottest Cities in SummerWarmest Cities in WinterHottest States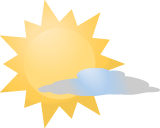 Driest
Driest State: Nevada averages just 9.5 inches (241 millimetres) of precipitation a year.
Driest PlaceDriest CitiesLeast Rainy StatesPlaces With Lowest Precipitation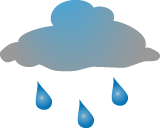 Wettest
Wettest Location: Mt. Waialeale, Kauai, Hawaii received from 1931 to 1960 a total of 460 inches (11,684 millimetres) of rain on average a year.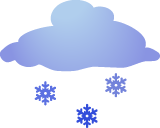 Snowiest
Snowiest City: Rochester, New York averages 100 inches (2.5 metres) of snowfall a year.
Snowiest PlacesSnowiest CitiesBiggest One Day SnowfallsRecord One Year Snowfalls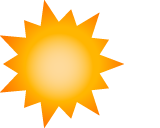 Sunniest
Sunniest Place: Yuma, Arizona gets 4300 hours of sunshine a year on average.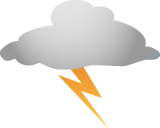 Calmest
Calmest City: San Diego, California averages just five stormy days a year.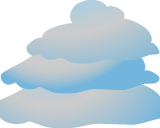 Cloudiest
Cloudiest Spot: Cloud covers over one-quarter of the sky at Cold Bay, Alaska on an average of 354 days a year.
Cloudiest PlacesCloudiest CitiesCloudiest Places in WinterCloudiest Cities in Winter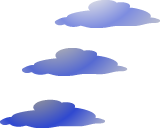 Windiest
Windiest Place: Wind blowing across the peak of Mount Washington in New Hampshire averages 35.1 miles an hour (56.5 kilometres per hour) year-round.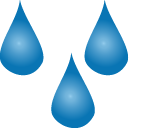 Least Humid
Least Humid City: The relative humidity averages 30.3 percent in Las Vegas, Nevada.